Element Surfaces is transforming the residential countertop market by bringing high-quality and fashionable quartz designs, as well as truly unique exotic wood slab surfaces, to a new range of consumers.
We feel our mission is to give all who come across our products access to the colorful flexibility of quartz (Element Stone) and to the rich beauty of exotic woods (Element Wood). Our packages are manageable, value-priced, and backed by a family-run firm with a reputation for quality and a passion for costumer service. We've combined our extensive business background with a passion for design and an emphasis on high quality services, to bring a unique perspective to the market. Our commitment to delivering a distinctly unique product, while protecting our community and our world, has made us the partner of choice when it comes to choosing a countertop surface.
We match our deep background in business with a passionate vocation for design and an emphasis on high-quality surfaces. As such, we bring a unique perspective to the market with a commitment to serve as a strong advocate for all our customers. This approach makes us the partner of choice when it comes to delivering a unique product set backed with a culture that values people and performance, sustainability, and community.
To work, live and do business in our current world, individuals and companies must be ceaseless in their pursuit of sustainability. Sustainable practices are necessary to ensure the protection of our environment and our health while driving innovation and creating long-term value. The evidence is building not only that sustainability initiatives work, but that they are an important factor in creating long-term value. In short, sustainability looks to protect our natural environment, human and ecological health, while driving innovation and not compromising our way of life.
At Element Surfaces we abide by these rules of sustainability. Whether it's utilizing waste fiber as biofuel when crafting our wood slabs, or minimizing waste in the manufacturing of our quartz slabs, Element Surfaces demonstrates commitment to the highest social environmental standards around the world.
counter balance initiative
The table (in any and all its forms) has long been the central gathering place for all societies – the heart of the home, a place to connect with those you love, a place where ideas are born, and transactions performed.  Whether it's a dining room table or kitchen counter, the places we nourish our bodies also nourish our souls. In our day to day lives this is where we find our support.
When we sit together at the table, the counter, or the coffee shop, we participate in the long-practiced tradition of gathering, remembering, and sharing. It is in these gatherings that we find ourselves in our element. We find clarity and balance, as we are remember who we are and who we want to become.
The Counter Balance Initiative pays tribute to those who have chosen to use their counters to serve their community. From food pantries and soup kitchens, to philanthropic organizations, we want to know whose helping your communities find balance. If you think you could be eligible, or know someone who is, tell us your story for a chance to receive a donation of materials from Element Surfaces.
Email your story to:
info@elementsurfaces.net
Subject: Counter Balance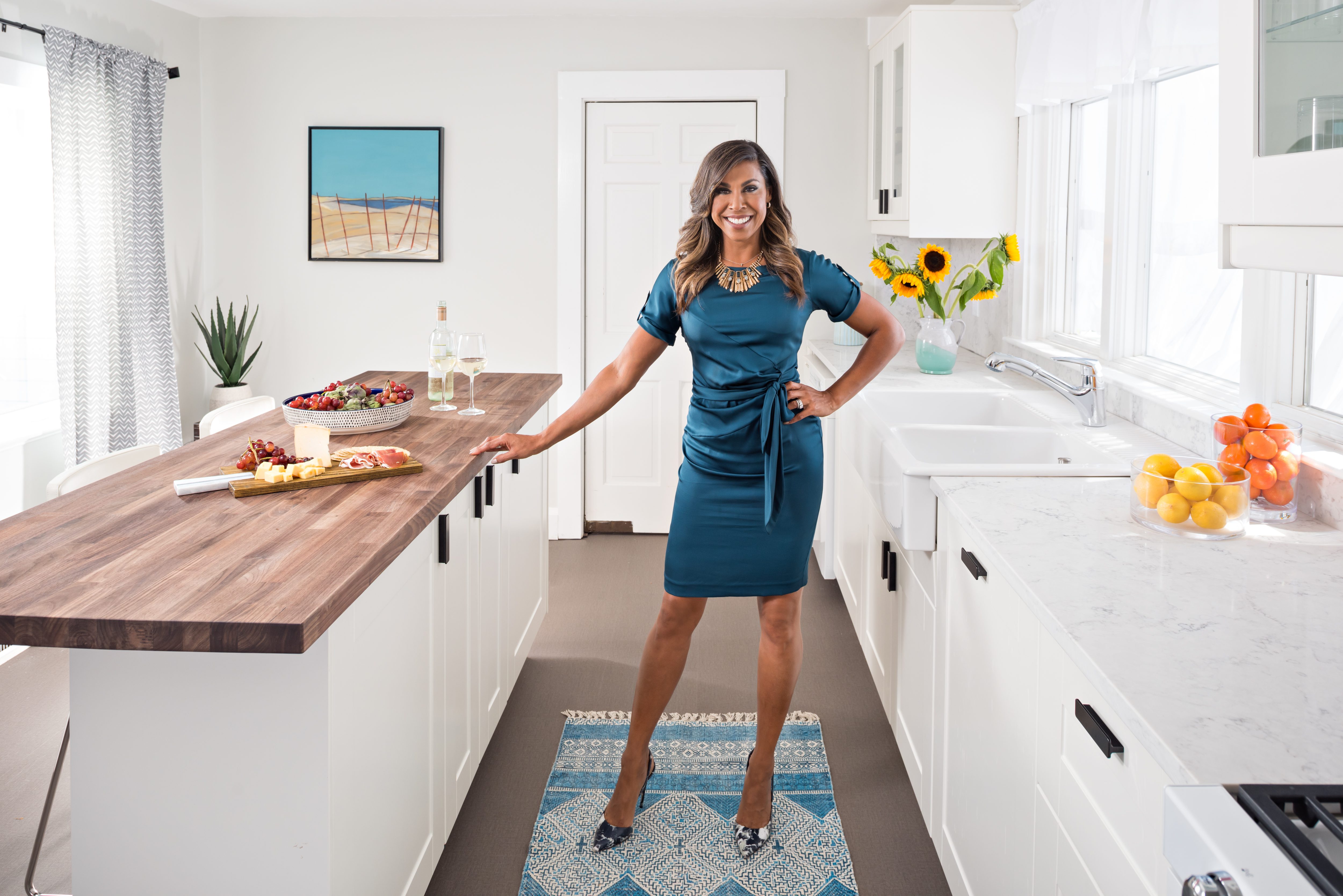 Element Surfaces is honored to partner with some of the brightest and most talented people and companies in the surfaces industry. We have spent countless hours prying into the minds of the country's most creative, notable and trusted designers, business owners and influencers around the globe to create the countries newest and most palatable multi-faceted surfaces brand on the market today.
We're extremely proud to announce our most recent partnership with Taniya Nayak. Known for her sunny smile, sharp eye and approachable take on interior design, Taniya's knack for taking rich textures and unexpected finishes and blending those elements together with practical, real-life functionality has made her a go-to expert for decorating programs on major networks including ABC, HGTV and Food Network.
"I have a tremendous passion for design, and I'm thrilled to partner with Element Surfaces.  Each design choice we make reflects in the overall look and feel of your home, and Element Surfaces elevates each project with a distinctive style." – Taniya Nayak
We feel this partnership is a fantastic, bold and at the same time easy blend. If we don't say so ourselves. Together, with Taniya's expertise in combining all elements of design, and our range of colors and surface materials, this is the perfect pairing.
Having designed for a wide range of spaces and budgets, she focuses on creating inspired commercial and residential spaces with both broad appeal and personal connection. Taniya's design firm has developed an impressive range of clientele, from restaurants and condo developments, to high end residential homes. Some of TND's designs are seen in new construction development Treadmark Condominiums, restaurants including Back Bay Harry's, Abby Lane, Central, The Poynt, Tavern & Table, Bostonia Public House, several new Ruth's Chris Steakhouse locations, and the new home of Bruin's Patrice Bergeron.
Taniya is actively involved in helping to raise funds for charitable organizations such as Akshaya Patra, No Kid Hungry, Room To Dream, Smile Train, BAC Spring Gala, Habitat For Humanity, Art Because, and Charlotte's Run. She is excited to see the ways that the Element Surfaces Counter-Balance Initiative can bring surfaces to those who are instrumental in helping and serving the communities we live in.
This partnership initiates the positioning of the Element Surfaces brand, thrusting Element into a position as an immediate industry leader in the design and architecture sector with our innovative multi-surfaces brand.
Taniya will become an international ambassador for the brand, taking part in the different promotional events run by the company in North America.