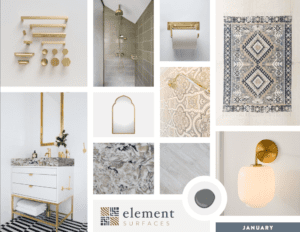 Featuring our beautiful Newport stone as it's centerpiece, this bathroom offers a modern warmth that is trendy, yet classic. Golden hardware throughout the bathroom will play off the golden tones in Newport, and tie in the various elements of the space. We've chosen a stunning charcoal paint to darken the walls and bring attention to the vanity, and an intricate tile that complements the brown and grey tones in Newport, while offering a feminine touch. For flooring we've chosen a soft whitewashed "wood" tile that brightens the space and brings an airiness to the room, completing this element.
Delicate Details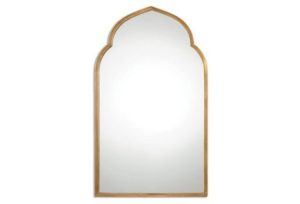 The mirror's gold finish ties in the golden hardware throughout the bathroom, and it's shape adds a touch of personality and style.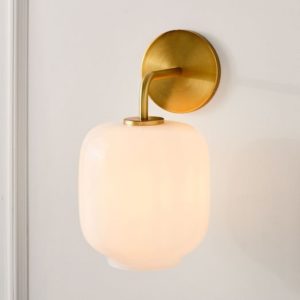 We chose this sconce to offer a soft milky light, because florescent doesn't look good on anyone.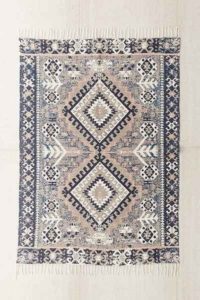 This rug plays off the shower's tile, while it's soft pink and blue tones complete the space.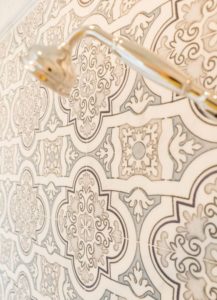 This stunning tile's intricate design brings texture to the shower, and ties the rug into the bathroom.
Featured Designer: Maddie Bouma